Michelle L. Shumate
Certified Residential Appraiser
Virginia License # 4001 041564
West Virginia License # CR 1058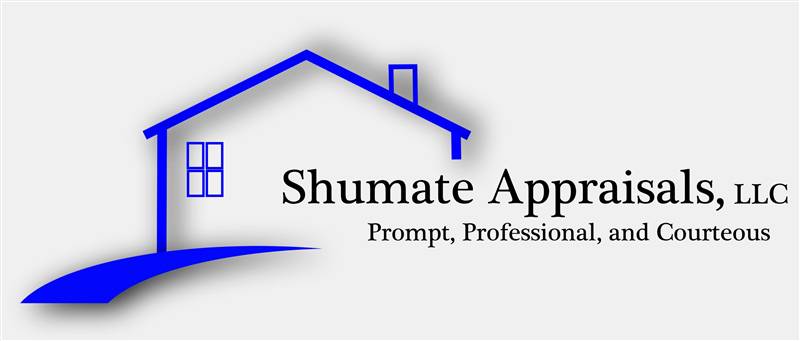 Shumate Appraisals is a customer friendly, customer centered appraisal firm.
Residential and land appraisals are delivered in a timely and professional manner.
Email Michelle@ShumateAppraisals.com for questions concerning orders, rush orders
and other services.
Services include:
Residential Appraisals
Vacant Land Appraisals
Manufactured Housing Appraisals
Townhouse/Condo Appraisals
Exterior/Drive-By Appraisals
FHA Appraisals
Coverage Area
In West Virginia
In Virginia
Do you need an appraisal quickly?
At Shumate Appraisals, we strive for a 48 hour turnaround time from time of
inspection. Rush orders can usually be accommodated on a case-by-case
basis. If possible, all appraisal inspections are scheduled within 24 hours
of receipt of order.
Do you have time restraints that might make scheduling your appraisal difficult?
We know your time is very valuable and will make every effort to schedule an
inspection time that is most convenient to you. Since exterior photos are a part
of the appraisal, it is necessary to perform the inspection during daylight hours.
If your schedule is restrictive, let the appraiser know when making the appointment
so we can accommodate your specific needs as much as possible.
Certified Residential Appraiser
in Both Virginia and West Virginia
Contact Information:
Shumate Appraisals, LLC
P. O. Box 2000
Bluefield, WV 24701
304-325-5816 Office and Fax
304-887-2529 Cell
Michelle@ShumateAppraisals.com